Franchises Good or Bad?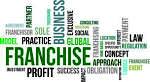 We are all familiar with chains which grace our high streets and shopping centres, Subway, Papa Johns, Chicken Cottage, Prontaprint, Bargain Booze are a few of the many franchise opportunities which exist.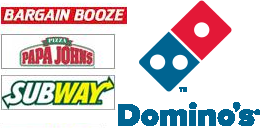 While each company has their own franchise package (see their websites for specific details) generally the parent or franchisor charges an initial joining fee and additionally a royalty payment levied as a percentage of turnover.
So why pay a signing fee and then a percentage of turn over? The rationale is the prestige of being part of a national or international brand and the support provided (in terms of marketing, training, advice on the plethora of administrative and legislative requirements which are ever increasingly becoming part of being in business) leads to higher turnover, reduced costs and a greater net profit.
The infrastructure franchises provide is particularly appealing to new entrants to the industry, but, as ever caution is urged ask yourself the question; Am I getting value for money?
The alternative to franchises is trading as an independent. Many entrepreneurs can offer a quality product at a competitive price, driving down costs with shrewd purchasing and establishing a regional reputation for excellence, developing and sustaining customer loyalty. Get the balance right and the profits are only curtailed by the capacity of your enterprise. Many independents go on to establish multiple branches, develop a strong local presence and create a future franchise opportunity.
So in summary running a business is a challenge and both options are valid, as an entrepreneur decide which route appeals and act on it safe in the knowledge that there is a vibrant market place for the sale and purchase of businesses in the UK.
All Trademarks and copyrights acknowledged, all images remain the property of their owners.