Well Equipped Pizzas, Kebabs, Fried Chicken, Burgers, Cypriot Dishes, Takeaway & Delivery Plus Seating Area
Reference R2855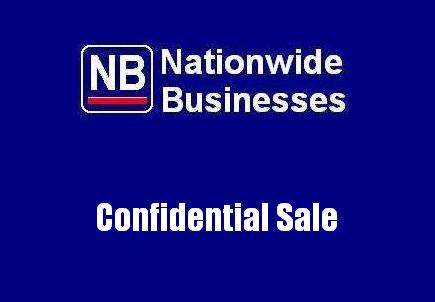 King's Lynn, Cambridgeshire
Situated end of parade, occupying a corner position, CAMBRIDGESHIRE
Turnover £ 4,500
Price £120,000
Features
Forecourt area providing parking for 3 cars

The business has a 5 star hygiene certificate

DOUBLE FRONTED PREMISES plus SIDE WINDOWS laminated floor. 7 tables plus 16 chairs. Cool display counter, touch screen computerised till.

OPEN PLAN KITCHEN with single deck pizza oven with conveyor belt, additional 2-deck pizza oven, refrigerated making table, Henny Penny chicken pressure cooker, double gas deep fryer, electric deep fryer, large charcoal grill, large chicken hot display cabinet, 2 doner kebab machines, stainless steel extractor unit, 3 stainless steel tables, 2 stainless steel counters, walk-in coldroom, 3 chest deep freezes, 1 fridge, 1 upright deep freeze, 1 fridge/freezer, double sink and drainer etc.

Staff cloakroom with w.c. and wash hand basin
Turnover
WE ARE INFORMED the turnover averages £4,500 p.w. in our opinion offering tremendous potential for further increase in the right hands.
Staff
At present operated by a husband and wife team with the assistance of their daughter and son when required.
Trading Hours
Monday - Thursday inclusive - 4 p.m. - 11 p.m.
Friday & Saturday - 12 noon - 1.30 a.m.
Sunday opening - 12 noon - 11.30 p.m.
In our opinion there is scope for additional opening hours as the business has the advantage of 3 clubs nearby.
Accommodation
Situated on the ground floor are 2 rooms (suitable as 1 double and 1 single bedroom).
Cloakroom with w.c. and wash hand basin
Tenure
We understand the premises are held on a secure renewable lease, the present lease having approximately 19 years unexpired at a current rental of £15,600 p.a. exclusive of rates with rent revisions.

Uniform Business Rates: £1,300 p.a. approx.

RECOMMENDED FOR EARLY INSPECTION
Price
TO INCLUDE THE SECURE LEASE, GOODWILL, FIXTURES & FITTINGS £120,000 plus STOCK AT VALUATION
LOAN POSSIBLE TO AN APPROVED APPLICANT