Profitable Self Service Convenience Store, News, Confectionery, Tobacco, Greeting Cards, Full Free off Licence Plus On Line National Lottery
Reference G6221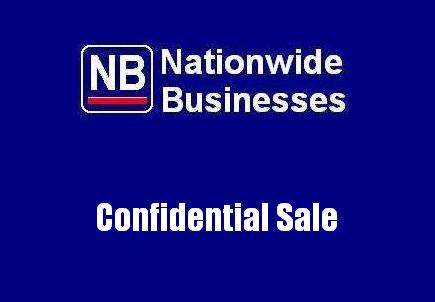 Brighton, East Sussex
Situated in a parade, excellent main road trading position, sought after residential area, EAST SUSSEX
Turnover £ 10,500
Price £65,000
Features
SPACIOUS DOUBLE FRONTED SALES SHOP probably in the region of 500/600 sq. ft. sales area. Well equipped including tiled floor, suspended ceiling with concealed lighting, air conditioning/heating unit. Counter, electronic cash register, cigarette gantry (on loan), centre display gondola, 1 greeting card display stand plus additional card display unit, 2m open cool display unit (used for beers and wines), 1-1m open cool display unit (used for soft drinks), 1-2.5m open cool display unit (used for dairy produce, milk etc), glass fronted ice cream deep freeze (owned), spacious magazine display shelving, hot drinks machine etc.

Stockroom with upright fridge plus upright double door glass fronted fridge
Staff cloakroom with w.c. and wash hand basin
Small office
Cellar, ideal for storage purposes
Turnover
WE ARE INFORMED the turnover averages £10,500 p.w. inclusive of VAT, in our opinion offering tremendous potential for further increase in the right hands. Wholesale newsbill £1,800/£2,000 p.w. In addition the business is agents for the sale of on line national lottery tickets plus scratch cards and we understand this provides a further revenue of approximately £80 p.w. We are further advised that the trading and profit and loss accounts year ending 31st July, 2011 showed sales of £475,942 with a gross profit of £105,871 plus lottery commission of £4,423 providing a total gross profit of £110,294.
Staff
The business is at present operated by 2 partners (only 1 working in the shop normally at any one time) plus 3 full time and 2 part time staff. It will be appreciated upon inspection that with a more active husband and wife team, the wage bill could be reduced. 7 newsrounds. Delivery charge £2 p.w.
Trading Hours
Monday - Saturday inclusive - 5 a.m. - 10 p.m.
Sunday opening - 5 a.m. - 6 p.m.
Tenure
We understand the premises are held on a secure renewable lease for a period of 16 years from August, 2006 at a rental of £11,000 p.a. exclusive of rates. We understand from the present owners there was a rent revision due in August, 2010, however, the landlords did not request any increase. We further understand that the next rent review is in August, 2014, with rent reviews every 4 years.

Uniform Business Rates: £3,200 p.a. approx.

PERSONALLY INSPECTED AND HIGHLY RECOMMENDED

MUST BE SEEN TO BE FULLY APPRECIATED

REDUCED FOR EARLY SALE
Price
TO INCLUDE THE SECURE LEASE, GOODWILL, FIXTURES & FITTINGS £65,000 plus STOCK AT VALUATION (£20,000 approx).
SUBSTANTIAL LOAN TO AN APPROVED APPLICANT