Convenience Store, General Store, Supermarket and Off Licence in Kings Cross Central, North London For Sale
Reference G6129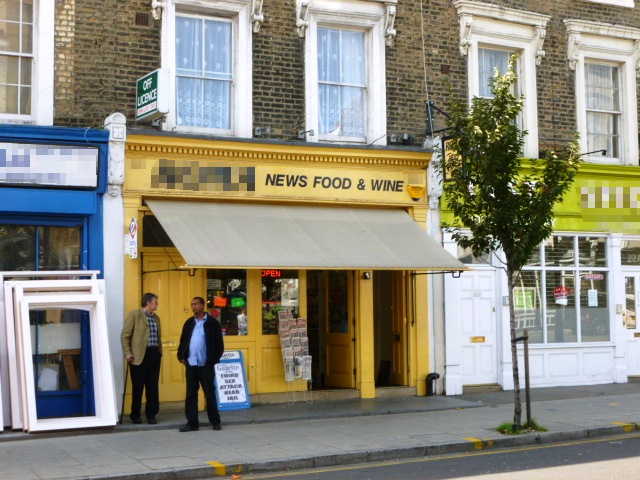 Nr. Kings Cross Central, North London
Situated in a parade, excellent main road trading position, densely populated residential and commercial area, LONDON, N
with the business owners.
Turnover £ 8,000
Price £75,000
Features
Well Equipped Self Service Convenience Store, Counter News, Confectionery, Tobacco, Full Free off Licence

SPACIOUS SALES SHOP probably in the region of 600 sq. ft. sales area with shelving, counter, electronic cash register, 4 double door glass fronted display fridges, ice cream deep freeze etc.

Storeroom with chest deep freeze

LARGE BASEMENT with internal access approximately 450 sq. ft. with w.c. and wash hand basement. The BASEMENT is at present let on a shorthold tenancy as a Social Community Centre and provides a RENTAL INCOME we are advised of £600 per month.
Turnover
WE ARE INFORMED the turnover averages £8,000 p.w. in our opinion offering further potential to increase in the right hands. We are further advised that the gross profit is in the region of 25%.
Staff
The business is at present operated by the vendor with the assistance of 2 full time staff.
Trading Hours
Sunday - Wednesday inclusive - 7 a.m. - 3 a.m.
Thursday, Friday & Saturday - 24 hours per day

We understand the Alochol Licence allows the business to be open 24 hours per day seven day per week if desired.
Tenure
We understand the premises are held on a secure renewable lease from a private landlord, the present lease having approximately 2 years unexpired at a rental of £13,000 p.a. exclusive of rates for the remainder of the term. (As will be appreciated with the present rental income from the basement of £7,200 p.a. the net rental payable at the present time is only £5,800 p.a. exclusive of rates).

Uniform Business Rates: £4,500 p.a. approx.

RECOMMENDED FOR EARLY INSPECTION
Price
TO INCLUDE THE SECURE LEASE, GOODWILL, FIXTURES & FITTINGS £75,000 plus STOCK AT VALUATION (£18,000/£20,000 approx).
SUBSTANTIAL LOAN TO AN APPROVED APPLICANT