Delicatessens For Sale in Hertfordshire
Browse our Delicatessens for sale in Hertfordshire listings, you can filter search results. To help with buying a Delicatessen please see our buyers guide or register for our free business finder service and we will find the Delicatessen for you. To Sell a Delicatessen in Hertfordshire or any other Retail Businesses please visit Sell a Delicatessen for a free no obligation valuation.
---
1 Delicatessen for sale in Hertfordshire
Page 1 of 1
---
`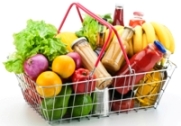 Old Established Butchers
Radlett, Hertfordshire
Turnover :
£2,700
Leasehold :
£80,000

Spacious single fronted Butchers with industrial non-slip floor, cladding to walls. Well equipped including 3 cool display serveover counters, 1 computerised electronic cash register, 2 electronic sc...
More Details


M2204 For Sale under :
|
---
1 Delicatessen for sale in Hertfordshire
Page 1 of 1
---
Keyword search
Filter Results
Business Services
Buy a Delicatessen
Many neighbourhoods have seen the re emergence of the local delicatessens. With the frantic pace of life being able to pop in and get what you want quickly has proven to be increasingly popular. Running a delicatessens is perceived to be 'straight forward' requiring less skill sets than service businesses. Delicatessens EPOS systems support vendors in monitoring staff, and help achieve a disciplined approach to buying and careful stock control.

Testimonial: 'Excellent service I always get from Mr Leonard and his staff - Mr S Patel (Delicatessen Seller)'