Pubs and Clubs Businesses For Sale in Warwickshire
Buy a Pubs and Clubs Business in Warwickshire or offer your Pubs and Clubs Business for sale. Nationwide Businesses is one of the largest UK business transfer agents, we have been selling Pubs and Clubs Businesses for over 50 years. If you are looking to sell a Pubs and Clubs Business in Warwickshire, visit our Selling a Business section for a free no obligation valuation.

Page 1 of : Pubs and Clubs Business for Sale in Warwickshire (0)
Sorry no Pubs and Clubs Businesses for sale in Warwickshire have been found.
Please amend your above search criteria.
Our database is updated daily with new businesses for sale, please join our free Pubs and Clubs Business Finder Service for all Pubs and Clubs Businesses for sale in Warwickshire.
Register on our mailing list and we will email you new Pubs and Clubs Business in Warwickshire as they arrive.
---
| | |
| --- | --- |
| Page 1 of Pubs and Clubs Business in Warwickshire | Page 1 |
---
Why choose one of our Pubs and Clubs for Sale?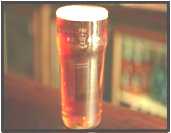 The licensed industry has always had a strong following in the 18 – 24 year demographic, however following the smoking ban and the ever increasing popularity of celebrity chef culture the gastro pub offers an experience appealing across society encompassing family groups and senior citizens alike.
The key to having a successful Pub or Club is identifying your client base and directly marketing to it. The most dynamic licensee's achieve significant awareness across a broad spectrum of customers through experienced based initiatives such as hosting quizzes, tournaments, specialty food nights, karaoke, ladies nights, etc., – all have merit and with a combination of marketing and good quality customer service will be rewarded with customer loyalty.
In order to maximise revenue the successfully licensee keeps business expenses to a minimum. Business expenses are more than merely the shrewd purchasing of stock and stock control. Premises costs need to be monitored and reviewed, most overheads are variable, so, to maximise net profit ensure staffing levels and therefore the wage bill is optimal.